Télécharger l'application Avis.
Nouvel aspect, nouvelle expérience. Contrôle total.
Que vous ayez besoin d'une voiture dans un aéroport ou dans une succursale de quartier, l'application Avis simplifie le processus. Louer une voiture n'a jamais été aussi facile.
Thank you, the link to download the Avis App has been sent to your inbox.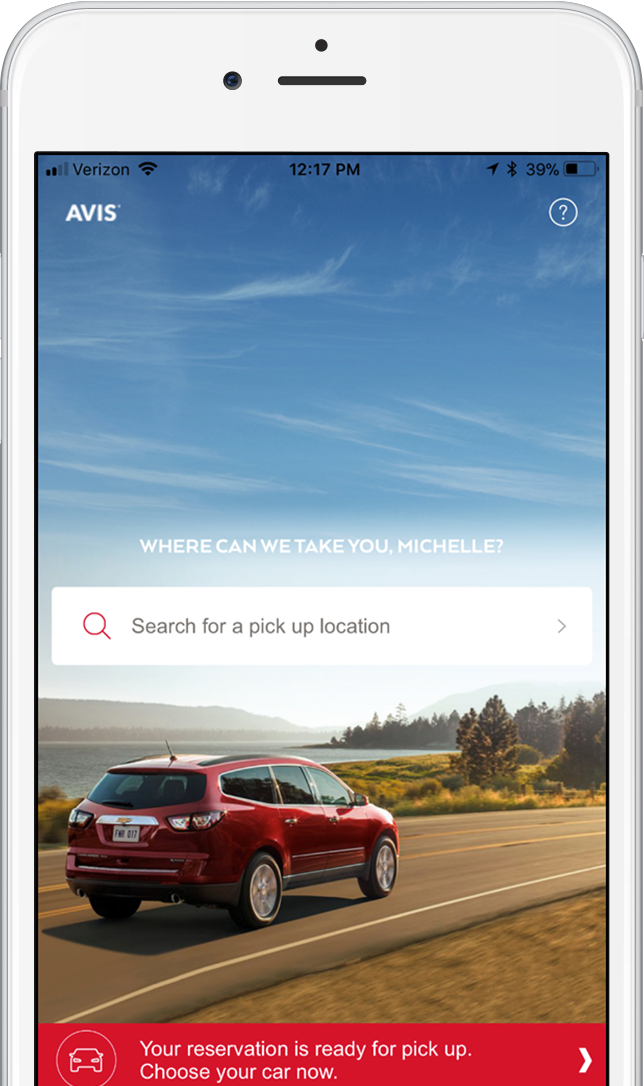 Choisissez votre voiture lors de la prise en charge.
Vous pouvez échanger ou surclasser votre voiture avant d'arriver à la succursale de location. Vous pouvez également restituer rapidement votre voiture, verrouiller et déverrouiller votre voiture et bénéficier de plus de fonctions de location en temps réel avec une adhésion au service Preferred d'Avis.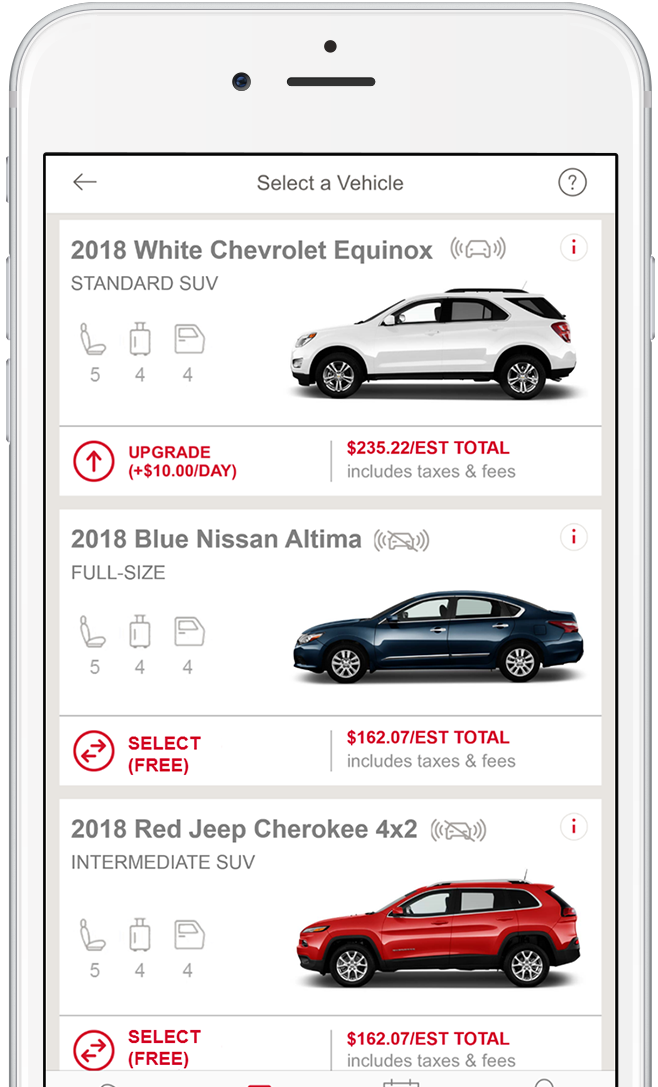 L'application Avis
Nouvelle apparence. Nouvelle expérience. Contrôle total.